Our wonderful, dedicated team members are all united by the same desire: to be a voice for those with no voice - and to prevent anyone from being blindsided by domestic abuse.
President
I founded EndAbuse4Good because I know from personal experience that domestic abuse is devastating. Tragically, when children are exposed to abuse, they are disempowered and emotionally scarred, often for life.
Through EndAbuse4Good, I am committed to educating children and adults about the warning signs of domestic abuse, and give survivors the loving support required to break this deadly cycle. Every human being deserves to live with dignity, and every child should feel safe.
Vice President
Nelson has been an attorney and advocate for civil rights for over twenty years.
"There is no greater human right than being safe and secure in one's own home. Domestic abuse, especially in front of children, is horrific and unacceptable. It is a terrifying and widespread epidemic that must be cured for our society to be whole.
EndAbuse4Good works hard, and I am committed to helping as many as possible through the organization's thoughtful and impactful work."
Secretary and Treasurer
I am proud to be part of EndAbuse4Good and the inspiring vision of Aryn Quinn. It is through education and empowerment that EndAbuse4Good is making a difference in the lives of both women and men affected by domestic abuse.
It is extremely rewarding and fulfilling to be involved with an organization that is changing the world in such a profound way.'
Dr. Powers has over 10 years experience working as a consultant and 15 years of working and teaching experience in the non-profit and public sector. She has worked with various organizations including the Children's Defense Fund, Ohio Department of Education-Reading First, One World Education, Inc., U.S. Department of Education, the National Science Foundation and Urban Institute.
"Domestic and intimate partner abuse is a topic that most people don't want to talk about. I am so proud to be a part of EndAbuse4Good."
Chairman
Adam Robinson is the co-founder of the Princeton Review, a New York Times best selling author, CEO of Robinson Global Strategies and a fierce advocate for education that betters lives. He brings to the board decades of experience and passion for improving lives through learning.
Psych Expert
Dr. Ward's television show "ID Discovery's Stalked: Someone's Watching You" provides millions of viewers the facts they need to know about a terrifying behavior commonly used to destroy lives. She is a fierce advocate for helping people identify the early warning signs of stalking, which can quickly escalate to murder.
Finance Strategy
Leyla Marrouk is a graduate of Harvard and Columbia Universities. She has a distinguished career in financial law and is currently serving as the Vice President of Compliance at Goldman Sachs Asset Management.
"Using education to equip young women with knowledge to avoid, or get out of potentially dangerous experiences is such a worthwhile endeavor. As someone who had a brush with dating abuse as a teenager, I couldn't help but be drawn to this mission. I believe in the goals and methods of EndAbuse4Good, and I am honored to do my part in helping the organization change the world, one conversation at a time."
Education Expert
Before creating MaverixLab, Joe Morgan was the CEO of Noodle Education which Forbes listed as one of the most disruptive startups for 2012. As Founder & CEO of Colloquy, Joe was an innovator in the Online Education Management space, and he set the direction for Kaplan (a Washington Post Company). Joe advises companies including McGraw Hill, Touch App Media, Flex Academies, Noodle Labs, Science Savings and Jobly.
"I can't imagine any young woman being harmed for lack of education - finding out your daughter is being abused is one of a parent's worst nightmares."
Branding
"The fact that one in four women in this country is a victim of domestic violence is not only entirely unacceptable but also a potent call to action for every one of us to be a part of changing that awful statistic. The work in awareness, education and support services that EndAbuse4Good is doing is where that change starts. I am honored to be on this team."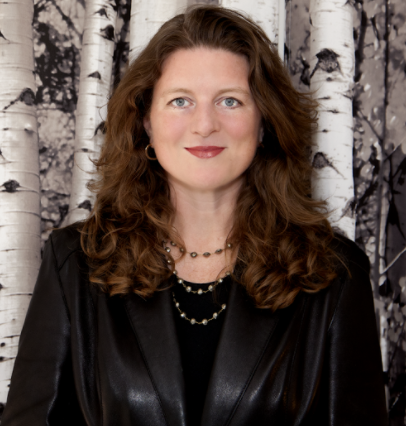 Communications
Victoria is the Creatrix-in-Chief of IDEASMYTH, the Communications Collabratory for Creatives. Over her career, she has worked at critically acclaimed industry-disrupting start-ups including Mediabistro where she founded their international continuing education school. She has also written cultural features for dozens of international publications and performed her own essays on public radio.
"I'm honored to contribute to End Abuse for Good. I see communications as essential empowerment tools; capable of extraordinary feats of de-escalation, self-defense, healing, prevention and inspiration."
Media Consultant
Jennifer Ho is the owner of Hangar Studios, a nationally renowned podcast production company and United Tribe, Inc., a transformational coaching company. She hosts the Big Girl Panties podcast where she shares with listeners the intimate roller coaster of her life including personal trauma and abuse.
"When we share our experiences we shed light on the darkness that we carry with us and in doing so, do we allow others to do the same."
Marketing
Carleigh Welsh has handled marketing and media for many high profile brands and companies including QVC, Fresh, Inc., P.S. 122 and the nationally acclaimed Levitt Pavilion.
"Saving lives begins with disseminating the information that every person deserves, and needs, to know. This is all about making sure women and children have a fair chance for a better life.
Danielle Nafte – Coordinator of the Metamorphosis Team at EndAbuse4Good
Everyone deserves to feel good about themselves. At Metamorphosis New York, our goal is to help woman discover not only their outer beauty but also their inner beauty. Through partnering with EndAbuse4Good, our renowned makeup artists and hair stylists are able to help survivors rediscover their most beautiful selves.
Savilly Gloria – Event Coordinator
Since I have worked with EndAbuse4Good we have helped so many women feel stronger and a part of society again. With Day One being a program dedicated only for them, these women feel they can breath again. They're ready to embrace their own power and to say ENOUGH of the abuse. I'm really fulfilled being a part of EndAbuse4Good because it's all about contributing to others.
Johnny Dosse – Artistic Director
Johnny brings his passionate for art, beauty and making women feel great. He works with top celebrities including Beyoncé, Eva Longoria, Nicky Hilton, Naomi Campbell and many others.
"Makeup's remarkable power to transform appearance, feeling, and perception have been an inspiration to me from an early age. Abuse and neglect are horrible! With EndAbuse4Good, I get to share my gift and paint the world a more beautiful place, one woman at a time."